The New Saints Raise Cup for 8th Time
Monday, April 14, 2014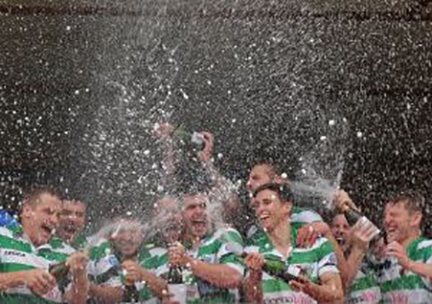 SiFi Networks is proud to report this morning that The New Saints Football Club drew with Airbus Broughton UK on Saturday, securing the one point needed to clinch a record breaking eighth Corbett Sports Welsh Premier League title.
The New Saints scored a first half goal and controlled the majority of possession in the second half, nearly doubling their advantage midway through. However a late penalty goal for Airbus Broughton UK was secured resulting in a 1-1 draw.
There were huge celebrations as the whistle blew for full time, the one point gained by the draw gave The New Saints the point they needed to raise the Welsh Premier League cup for the eighth time. Attentions now turn to achieving a domestic double as they prepare for a Welsh Cup final against Aberystwyth Town FC on May 3.
The title triumph also means TNS will once again represent Wales in the Champions League next season.
SiFi Networks proudly sponsors The New Saints FC based in Oswestry, Shropshire and would like to offer a huge congratulation on their win.