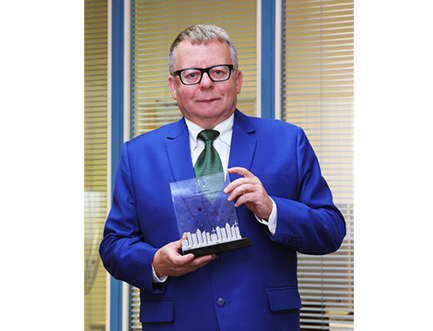 Co-Founder Mike Harris takes on the role of Chairman at SiFi Networks
Wednesday, October 25, 2023
Mr Harris has been instrumental in shaping SiFi Networks' journey from its inception back in 2013. As chairman Mr Harris will play a pivotal part in driving the company's mission moving forward, to redefine the future of fiber connectivity in the United States.
Under his leadership as co-founder of SiFi Networks, the business has led the development of open-access fiber to the home networks in US, backed by significant funding from Dutch pension fund manager APG and leading infrastructure investor PATRIZIA Infrastructure.
Mr Harris has been a successful telecommunications entrepreneur for many years and previously founded Total Network Solutions, which he sold to British Telecom in a multi-million-pound deal in 2005.
He is also the current chairman of The New Saints FC, Wales's most successful football team.
Mr Harris said: "I'm extremely honoured to take on the role of chairman as we continue to roll out our full-fiber networks, redefining not just broadband speed but also open-access competition  and comprehensive availability of fiber connectivity in our FiberCities®."
SiFi Networks America develops and manages full-fiber communications networks in urban locations across the US. The company operates an open-access strategy allowing ISPs and other service provides to access the most technologically advanced and dense fiber infrastructure, supporting ultrafast broadband and all other services that require the fastest and most reliable connectivity available.