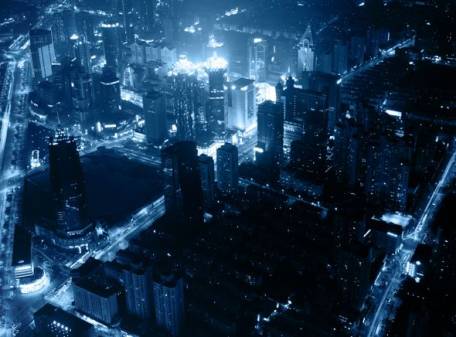 Future Fiber, APG and SiFi Networks' open-access fiber-to-the-home ("FTTH") network, raises US$350 million 7-year financing to deliver future-proof FTTH connectivity and smart city solutions across the US
Wednesday, June 28, 2023
Future Fiber Networks LLC ("Future Fiber"), a joint-venture between APG and SiFi Networks, has successfully raised US$350 million of 7-year financing from a club of banks in its debut debt raise. The financing will be used alongside APG's US$500 million equity investment in Future Fiber to deliver future-proof FTTH connectivity and smart city solutions across the US via its fiber wholesale business model.
Future Fiber will contribute to bridging the digital divide in the US where over one-third of households do not have access to high-speed internet by offering high-speed fiber connections to those underserved communities.
The successful US$350 million financing is aligned to a flexible European-style fiber debt structure and consists of a capex facility to fund the rollout programme, alongside an RCF, which facilitates flexibility for Future Fiber to deliver its business plan ambitions. The financing also includes mechanisms which are aligned to Future Fiber's strong ESG commitment to bridge the digital divide and provide fair access to internet in low socio-economic areas, including alignment to the Green Loan Principles.
Future Fiber is a joint venture between APG Group NV ("APG"), acting on behalf of its Dutch pension fund clients, and SiFi Networks America Limited ("SiFi"), a leading North American developer of open access fiber optics networks. PATRIZIA Infrastructure is acting as investment manager for Future Fiber on behalf of APG.
Bart Saenen, Senior Porfolio Manager at APG, commented "We are extremely pleased with the outcome of this first-of-a-kind financing for Future Fiber's US rollout that contributes to APG's ambition to support digitalization and the energy transition, as fiber is more energy-efficient than copper or cable. Importantly, the financing, alongside APG's $500m equity investment, will help deliver an attractive and sustainable return for our pension fund clients and their participants. APG looks forward to our continued partnership with SiFi, PATRIZIA, and our lending partners in Future Fiber in the years to come."
James Courtenay-Evans, CFO at SiFi Networks, commented "We are delighted with the outcome of our inaugural financing which has been carefully implemented to align to European-style fiber financings that has the flexibility to facilitate our build-out ambitions. Alongside APG's equity commitment, the financing package allows us to deploy our market-leading, open-access fiber capabilities through the Future Fiber venture, and we are extremely excited to see the benefit from our citywide fiber optic networks and smart city applications in underserved US cities."