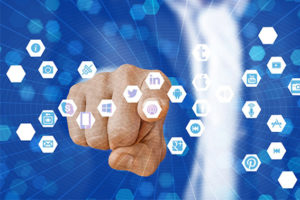 IoT and its Applications
Thursday, December 14, 2017
The Internet of Things is a hot topic with few other items drawing as much attention in today's market and society, changing the way we communicate, do our business and share our ideas. The world we live in today is truly interconnected in every way.
IoT shapes the way we live our everyday lives from the utilization of apps on our smart phones to smart homes.
It is only going to expand its presence in the industrial, energy, transportation and healthcare sectors, improving the way in which they deliver their services.
Businesses too are reaping the rewards that come from the accessibility of using the applications brought about by the Internet of Things boosting their productivity, helping them to grow and develop.
From capturing data, evaluating supply chain to monitoring employee's productivity and happiness, the Internet of Things is providing savvy processes. In some instances, they have fundamentally changed the way they do business, although this may be costly initially, it has already shown that the long-term gain is great, generating more income as well as useful data.
We have even seen marketing and media agencies track consumer habits and behavior to produce display advertising specifically targeted to the audience at hand maximizing the impact of the campaign.
In 2015 the UK chancellor of the Exchequer put aside £40m for the internet of things which the UK government suggested was the next stage of the information revolution connecting everything from urban transport to medical devices to household appliances.
Governments and industries around the globe are choosing to invest in IoT with applications readily available in almost all industries.
"We have already seen the phenomenon of IoT grow over the past few years and it shows no signs of slowing, its utilization is increasing across all areas and sectors; everything from the agricultural to the manufacturing industries are beginning to look at smart applications" Commented Ben Bawtree-Jobson, CEO at SiFi Networks.