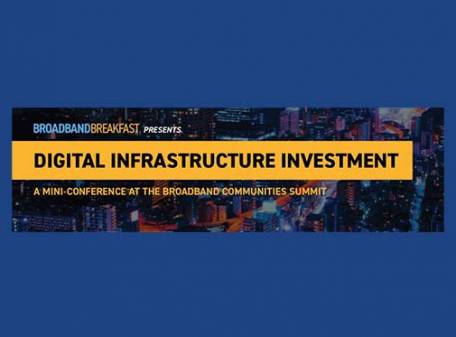 SiFi Networks Sponsor BBC's Digital Infrastructure Investment Conference
Monday, April 25, 2022
SiFi Networks is proud to sponsor the Digital Infrastructure Investment conference again this year. The mini conference will take place as part of the Broadband Communities Summit in Houston, TX on Monday May 2.
This annual conference brings together funders and institutional investors as well as private equity and venture capitalists to discuss the latest developments and opportunities for investment in broadband infrastructure.
The event will deliver valuable insight into public and private financing, delivered by industry experts, through keynote speakers and panel discussions.
Shawn Parker, SiFi Networks' Vice President Government Affairs & Business Development will also be presenting at the conference, giving valuable insight into SiFi Networks' privately funded, open access fiber networks that SiFi is rolling out across the country.
"I am delighted to have this opportunity to present our innovative model, and discuss how we are making cities digitally sustainable by privately funding next generation, open access networks to communities across the country" commented Shawn.
To find out more and register for the event visit https://broadbandbreakfast.com/digital-infrastructure-investment/