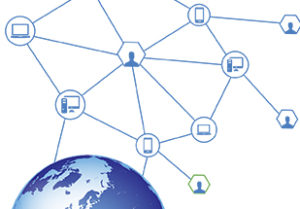 The Interconnected World that we Live in
Monday, September 19, 2016
Smart City initiatives are developing every year and are becoming more and more sophisticated.
City planners and leaders are having to plan ahead to not only cater for the ever increasing demands of current residents but for future residents with urbanization on the increase. According to the United Nations the number of people living in urban areas has increased by 54% and will continue to grow to 66% 2050.
Increasing urbanization demands are forcing governments to look at Smart City initiatives to sustain the growing population density.
Transportation, public safety and energy are all key areas in which the Internet of Things can improve the quality of lives of citizens. Initiatives such as smart city lighting, parking, environmental monitoring, public safety, smart journey planning, smart bin collection, healthcare and smart social housing are some of the things Cities have been considering.
Singapore is one of the best known Smart Cities in the world with "Virtual Singapore" being developed currently which will enable a 3D model of the City allowing planners to develop evacuation plans in case of emergency and to carry out virtual tests. The City already has sensors and cameras to track cleanliness, traffic, detection of smoking in prohibited areas, phased traffic lights and smart parking. In addition to this Singtel is now offering residents 10Gbps of fiber for affordable prices a huge feat considering the average worldwide internet connection for developed countries is just 10Mb per second.
Europe hosts Smart Cities such as Reykjavik, Stockholm and Copenhagen. In the year 2000 Reykjavik installed a fiber optic network in the City, connecting 500 electricity substations with fiber and as well as delivering fiber to home to City residents. The project has been a huge success due to strong backing from the government.
Reykjavik has a vision of having 100% renewable energy by 2050 and is being driven by the City's Land Information System, an all-encompassing tool which allows access to information about public utilities systems such as cold water, hot/geothermal water, electricity, telecommunication, sewage, buildings, street curbs and street center lines to name just some of the data available thanks to remote sensors that are mapping natural resources.
Reykjavik strives to develop apps to improve the lives of its residents and to enhance visitor's experience of the City. For example, hiking is a popular activity in Iceland, with safety in mind an app has been developed to give a digital mark which can be plotted to allow rescue teams to find hikers if they go missing.
Although Europe and Asia are currently ahead of the US in terms of Smart City deployment some Cities are following suit. Chattanooga, Tennessee is offering the fastest internet service in the US and for that reason is the test bed for Smart City solutions. Testing is driven by its university which carries out research around networking, security, distributed systems and applications. This is supported nationally by the Global Environment for Network Innovations (GENI). GENI links 60 other universities across the US and overseas. This creates a nervous system to test complex innovation in network science. Education, healthcare and public safety are some of the applications that Chattanooga are testing on the system.
Since 2013 all businesses and residents in the City have been able to connect to the GENI, delivering huge benefits.
The City's vision is to have safer streets, stronger neighborhoods, smart students, high performing government and a growing economy, all achieved through smart technology.
By developing these areas, the City believes it will enable economic development, maximizing investments into the City whilst responding to the diverse needs of its community, encouraging proactive planning, technology, and policy implementation.
SiFi Networks understands the benefits of what being a Smart City can deliver not only for public safety, transport and energy but also for economic development. The rewards that are being reaped in the Cities of Reykjavik, Singapore and Chattanooga are outstanding examples of what could be achieved in other Cities across the world.
Chattanooga is opening up next generation possibilities which SiFi Networks can deliver for others through its open access network infrastructure.
SiFi Networks' funds, builds and operates sophisticated community fiber optic networks which not only allows Service Providers to deliver applications including triple play packages but enables Smart City initiatives to be deployed.
SiFi Networks works in a 3 layer model which enables a low degree of risk whilst creating a long term sustainable network that will be able to achieve what cities like Reykjavik, Singapore and Chattanooga have.
The first layer is the physical network, it's the infrastructure that allows for a future proof, flexible, resilient and scalable solution that encompasses a variety of implementation methods to construct the network, including the use of Wastewater Fiber Technology, micro trenching techniques and all passive and active components. SiFi Networks calls this world leading network architecture FOCUS™, a complete solution for the physical delivery of Fiber to the Home.
The second layer, is the independent operational layer. SiFi Networks' infrastructure is running 24/7/365 from its Global Network Operations Centers (GNOC), having both this and the operations and maintenance separated from the Service Provider Layer is imperative for long term security.
The third layer is the service provider layer, which allows multiple Service Providers to compete fairly across a network and provide any services they wish to the end customers.
SiFi Networks is currently working with a number of Cities throughout the US to deliver fiber to the premise. Whether it be a closed or open network SiFi Networks forges a close relationship with the City to ensure its full understanding, principals and objectives in order to offer the very best network for the individual City.