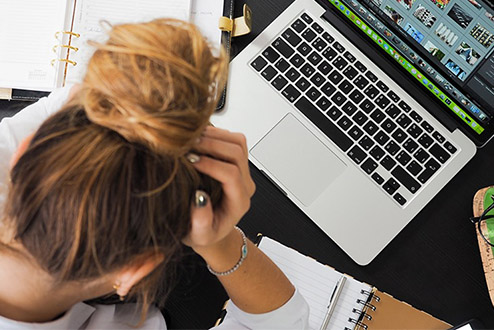 High Quality Broadband Critical to a Functioning Economy
Monday, April 20, 2020
Many people are thankful for the opportunity to work from home to be able to continue to pay the bills during this global pandemic. There are frustrations however, with the inability to work to their full capacity because of a poor internet connection.
Trying to connect to a company's vpn, managing large files and sending emails are just some of the headaches, not to mention trying to carry out a teleconference meeting. This issue is further highlighted at this time due to the number of people potentially in a household, with children trying to self-educate using online resources too.
Without a good quality, reliant network connection, working from home is nearly impossible for some. Almost 10% of working-age adults do not have a home broadband connection, according to American Community Survey data. Nearly a quarter of these say that services aren't available or are too slow where they live.
The coronavirus makes it clear that a good quality internet connection is vital to the functioning of the 21st century economy. There is a huge need, and demand is there to upgrade the broadband infrastructure in the US. This has been a topic that has been discussed and deliberated for the last ten years.
A lot has evolved in the digital world over the last decade and needs have changed and will continue to change which is why SiFi Networks is dedicated to building sustainable networks which are reliable. SiFi Networks is building FiberCities™ throughout the US putting a robust infrastructure in place for generations to come.
In the event of another lockdown a FiberCity™ would be more than capable to provide the service required to keep people working and children learning.