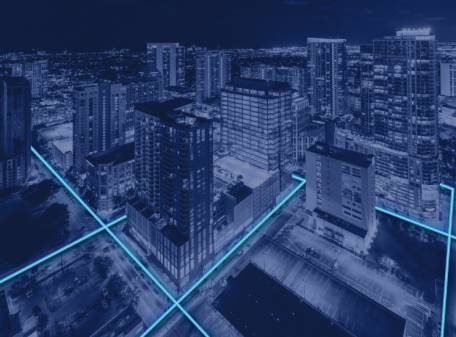 Pioneering with Passion, at Pace
Thursday, January 05, 2023
SiFi Networks, the pioneer of citywide open access fiber networks in the USA, is powering ahead with its plans to bring reliable multi-gig internet access to millions of US residents and businesses having now secured agreements to build its FiberCity® networks to over 2 million premises covering 35 cities across 9 states.
Pace continues to accelerate as these numbers are set to double in the next 12-18 months making SiFi Networks a true disruptor and challenger in the US broadband market. FiberCity® networks provide entire communities with access to high speed internet without discrimination or tax payer dollars.
By leveraging SiFi's FiberCity® networks, ISP Partners are enjoying access to new markets without the time, cost, risk or overheads of building out their own networks and they are well equipped to beat the competition on both price and performance.
CEO of Flume Internet, Prashanth Vijay, CEO of Flume Internet, commented, "SiFi's rapid growth and scale plans are in line with Flume's view of the rapidly changing broadband industry. We believe that shared use networks, where operators and infrastructure partners can jointly deliver service to homes, represents an untapped opportunity in the US and can solve a real need. We are excited to see SiFi cross many more homes with their open access networks."
SiFi Networks is now seeking to expand it's ISP Partners in the States of AZ, CA, IL, MI, TX & WI. George Templeman, President of Network Access Partnerships said "We're seeking partnerships with ISPs who share our vision of providing the best internet access available at affordable rates underpinned by superior customer service to underserved communities. We're keen to engage with forward thinking business leaders who understand how open access fiber networks are revolutionizing the broadband landscape."
For more information contact ispsales@sifinetworks.com
CEO Ben Bawtree-Jobson and President of Network Access Partnerships George Templeman will be at Metro Connect in Fort Lauderdale from Jan 30 to Feb 1. To book a meeting click here.