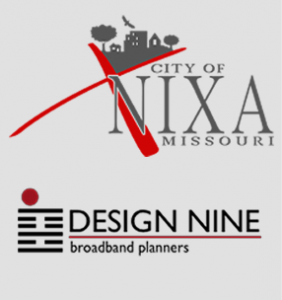 SiFi Networks Launch Feasibility Survey in Nixa
Tuesday, July 29, 2014
SiFi Networks has collaborated with US FTTH consultant, Design Nine to conduct a community survey on the feasibility of bringing a FiberCity™  to Nixa, MO.
The feasibility survey which is being funded by SiFi Networks was approved by the city earlier this month. The survey is a welcomed step forward towards bringing superfast broadband to the city of Nixa. Every residential and business address in the city will receive a postcard promoting the survey to encourage them to go to SiFi Networks' website and fill out the short form.
Design Nine, who has collaborated with SiFi Networks to carry out the survey, provide technology advice and services to community, business, and public clients. Led by Andrew Cohill, they have a wealth of experience advising municipalities to create sustainable fiber networks.
Scott Bradshaw, President SiFi Networks America commented "SiFi Networks recognize that such a network has many benefits throughout the city and are therefore funding and conducting an online survey."
SiFi Networks propose to fund and build a next generation infrastructure which will allow the City of Nixa to create an Open Access Fiber network, enabling any Internet Service Provider (ISP) to serve the community. The network has been specifically designed for the City of Nixa and utilizes SiFi Networks' mix of proprietary and non-proprietary techniques offering the most efficient solution.
It is expected that the study will be completed in six weeks, the city will then have a very clear picture of how to create a sustainable network and economic platform that serves residents and businesses of Nixa not just today but for decades to come.