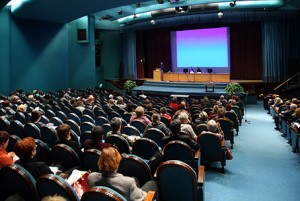 SiFi Networks to speak at Kentucky Cable and Telecommunications Conference
Monday, May 12, 2014
SiFi Networks has been invited to speak at the eleventh annual Kentucky Cable and Telecommunications Conference in Lexington, KY. This is a fantastic opportunity for SiFi Networks to promote its technology to an audience with avid interest in the telecommunications sector.
This conference will focus specifically on the challenges that local governments face, such as cable franchise renewal, customer service issues and the administration of public, educational and governmental access.
City officials from all over the state of Kentucky will be attending to gain a better understanding of the latest technology available to them. Planning and Public Works Directors, Attorneys, Educators, Industry Representatives and Municipal Utility officials will also be amongst those that attend. This represents the broad area of influence and interest telecommunications and fiber optic networks in particular has within the state.
When SiFi Networks takes the stage at the conference, their unique offering will be explained in a 45 minute presentation. There will be an emphasis on the many benefits that SiFi Networks can provide, ranging from the faster internet speeds end users can experience, to the reduced operational impact the development of a SiFi Networks FiberCity™  can bring.
SiFi Networks' Wastewater Fiber Technology (WFT), provides an alternative to traditional fiber optic installation techniques. This globally patented technology is installed into wastewater networks already in place without compromise to the dynamics of the wastewater network. WFT is specifically designed to operate in submerged environments, with low viscosity, low Microbiological Induced Corrosion, it has high levels of resistance to wet/damp locations, and is safe for wildlife.
SiFi Networks' Fault Tolerant Technology will also be highlighted, which reduces the risk of network failure. This, coupled with SiFi Networks' different maintenance options, increases reliability of the service provided.
In addition to the technology that SiFi Networks offers, the company will also outline the processes involved in developing a FiberCity™  for communities. This includes the planning stage, which will analyze the best and least disruptive ways to install the FOCUS™ technology, and the different installation options and financial models available, which allow a FiberCity™  to be developed in any city.
Ben Bawtree-Jobson, CEO of SiFi Networks commented, "We are grateful for the opportunity to discuss our views on delivering FTTH with key decision makers across Kentucky. It's an excellent forum for showcasing new ideas and bringing the private and public sectors together."