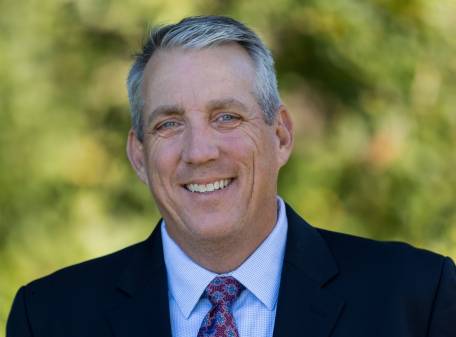 SiFi Networks Welcome New President
Monday, November 01, 2021
SiFi Networks is delighted to welcome Joe Patton as President of Wholesale Sales.
Joe is a successful Executive with 32 years of experience within the Telecommunications industry.
Joe joins SiFi from Uniti Fiber where he stood as Vice President of Sales, and was instrumental in the development and implementation of the company's Sales, Marketing and Partner strategies.
Joe's 32 years' experience has focused on driving revenue, operational efficiency and over all company success. Joe has held key Sr. Leadership roles at Uniti Fiber, Global Capacity and FiberLight along with management responsibilities with XO and MCI where he was responsible for top sales teams in both the Enterprise and Wholesale segments.
"I am very excited to be joining such a dynamic organization focused on solving infrastructure problems across the United States" Commented Joe. "SiFi is helping to bring advanced technologies to many areas of the country who need it most. From supporting the residential and business communities, to enabling Smart City applications across the footprint, SiFi is dedicated to the future of each of the areas we serve" added Joe.
Joe is active with the several technology agroups, is a board member of NGN and Founder and past Chairman of the Infrastructure Society at the Technology Association of Georgia. Joe also sits on the board of Sage School, a private, non-profit, Christian school for children with dyslexia.
SiFi Networks recently announced its plan to launch its open access FiberCity® networks in 30 communities by the end of 2022. SiFi's mission is to future proof communities by delivering 10 gig enabled, open access networks that promote competition, economic growth and allow for the connectivity of Smart City applications. High on SiFi's agenda is also closing the digital divide which is prevalent in communities across the United States.
"We are delighted to have Joe join the SiFi team to lead our wholesale sales strategy" commented Ben Bawtree-Jobson, CEO SiFi Networks  "Joe comes with a wealth of experience that we are sure will be invaluable as we execute our expedited growth plans."