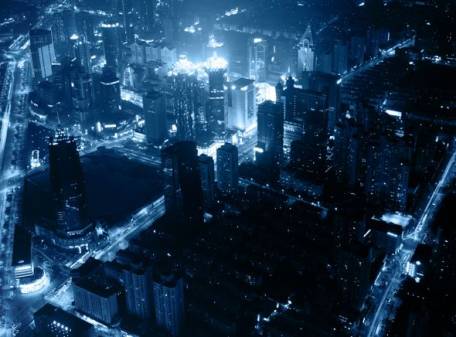 Laying the foundations of the future
Thursday, January 20, 2022
By Joe Patton, President of Wholesale Sales – SiFi Networks
~ Fixing the outdated infrastructure of the US telecoms market that has held us back for decades ~
Many Americans look at the Manhattan skyline, with the Empire State building and 30 Rockefeller Plaza, with an enormous sense of pride. Despite this, the relatives who built them — construction workers photographed atop the iron beams eating their sandwiches, trying to make an honest living — had no idea they were laying the foundations for America's future. In years to come, future generations will feel the same about those constructing our fiber networks.
Most telecoms experts agree that fiber infrastructure is the foundation of all future technologies, and yet barely one third of US homes have access to it. By offering robust, symmetrical, and reliable gigabit speeds, here's how fiber will help to eliminate social divides, promote economic growth, and construct America's future.
Did you know that approximately 60 per cent of the US population isn't served by fiber? These communities often find themselves cut off from basic educational and healthcare services requiring high-speed, reliable bandwidths. Furthermore, economies stagnate when the outdated infrastructure can't meet modern demands for data transmission.
Let's take a closer look at what the current infrastructure is like and how it is limiting our progress.
The copper problem
The White House says that more than 30 million Americans live in areas where there is no broadband infrastructure providing minimally acceptable speeds. This is because the copper cables that are available to 84 per cent of the US population were installed decades ago to transmit voice call data only via electrical pulse. Even though Broadband Now estimates that fiber is available to 40 per cent of the US, many citizens can't afford this and instead must opt for the slower copper alternative.
Nowadays, our rapidly growing reliance on the Internet of Things (IoT) and mobile networks simply requires better. In industry, automated technology like smart monitoring and data logging systems, are needed to boost productivity. Furthermore, with 70 per cent of businesses looking to operate remotely more often, reliable, high-speed connections are paramount to those employees working from home. The same must be said for school children, 58 per cent of which are relying on their home internet to complete their schoolwork.
It's true that to improve social disparities, you don't necessarily need a fiber infrastructure. A child will be able to complete their homework with any broadband package with reliable speeds. However, communities without fiber in years to come risk being left behind again when their infrastructure needs updating for a second time. Here's why fiber deployment needs to increase quickly and how a robust fiber infrastructure will help construct America's future.
Future-proofing America
The main benefit of having a fiber infrastructure is that it future-proofs cities by laying the foundations for smart city applications. These include better water meter monitoring systems, smart street lighting, e-education, and improved communication networks for emergency services. In fact, a recent McKinsey report found smart city technology saved between 30 and 300 lives per year in a city of five million residents through better emergency services communication.
Once in place, the quality of life for residents will improve and cities will become more efficient. This will attract a higher number of residents and businesses, further encouraging economic prosperity.
Using the city of Chattanooga as an example, the publicly owned fiber infrastructure, build in 2010, directly supported the creation or retention of 9,500 jobs in Hamilton County by luring the migration of new businesses. This is proof that fiber will lay the foundations for the future.
The workers responsible for constructing the Empire State building weren't to know how much they contributed to the prosperity of the United States. 90 years on, the same is true for those committing to strengthen our fiber networks, ensuring a more connected future for everyone.
So, what to do now?
Share our story. Don't forget to like, share, and comment to spark a conversation on the future of broadband in the US.
Find out more about us. Visit the SiFi Networks website and stay updated with the latest FiberCity® news.
Advocate to make your city the next American FiberCity®, where the infrastructure for excellent connectivity reaches each resident and business in town.